Client feedback
Investment company FINAM appreciates the experience of cooperation with JSC Gramant. We acknowledge the professionalism of its staff and it's capability to implement the most complex and most advanced solutions at a high level. The Gramant is differentiated by focusing on results, accountability, the strong interest in their business, and high efficiency in dealing with arising challenges.
Anyone can prove the objectivity of our ratings simply by installing the Mobile Trader – an innovative mobile platform for securities trading via the Internet. This solution, developed by Gramant for us, still has no direct analogue in Russia. From the beginning it was well-received by trading community. In the very first months of operation the Mobile Trader downloaded several thousand of users.
Investment company FINAM recommends Gramant as a strong professional team and reliable partner. We are pleased to continue working with them in ongoing and new projects aimed at developing the Russian stock market.
Head of mobile solutions department
Konstantin Kamenev
Project Description
This application was made for «Finam», one of Russia's largest brokerages. The application provides investment portfolio management via mobile phone. It allows clients to view stock rates, check portfolio status, issue requests to buy or sell stocks. Besides the standard (live) mode there is also a sandbox mode which allows user to learn how to use the system and make transactions without depositing actual funds.
Data privacy is supported by passing all information through secure channels.
Technical analysis with charts and indicators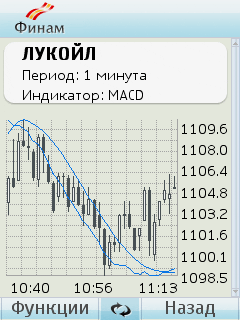 Current stock rates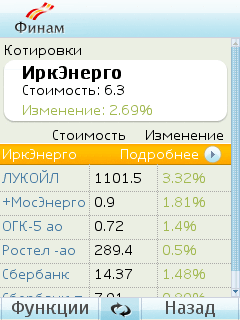 Buying screen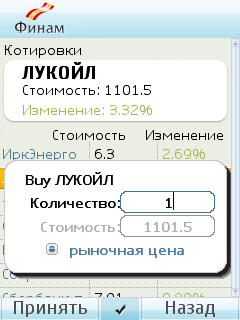 Core Features
Supports interaction with stock exchange, issue requests to buy or sell stocks
Current stock rates displaying
Technical analysis with charts and indicators
Stock exchange news
Technologies
Client application platform — J2ME
Data exchange format — XML