Japanese video-hosting: Photo-hosting service
The photo hosting system is a online service for remote photo albums management. Users can comment or vote for albums. Service is fully integrated with video hosting platform. Paid users has access to additional features. The photo hosting system is designed to work under high load.
Photos are grouped in the albums. The system allows to upload all album files at once. Convenient album presentation page allows to see photos in full screen mode and tp see album as slide show.
Schema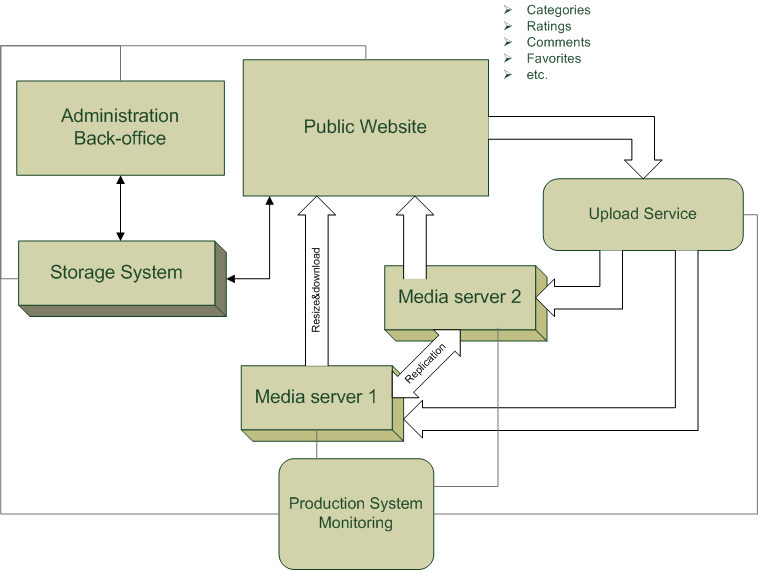 Technologies
PHP
Python
Flex
Linux
PostgreSQL
memcached
PgQ